Phoenix has quite a few local parks, playgrounds and forests to visit. This one is quite close to the town centre and is located just near the big mountain. Hence it is also called - Park Mountain.
here is a small tour.
Here is the overview of the lot.
This is the top part of the lot, where basketball court is located for all those sports loving sims.

In the middle we have a nice fountain area, with plenty of seating to enjoy fresh air.

And just right in the bottom we can find some swings for fun and a covered chess area for all those boring rainy summer days.

This is the sight you first see when you enter the park.

Swings are very popular at the moment.
And playing chess is great fun.
Council makes sure that fountains are always in good working order as they are just beautiful.

Cosy corner for lovers.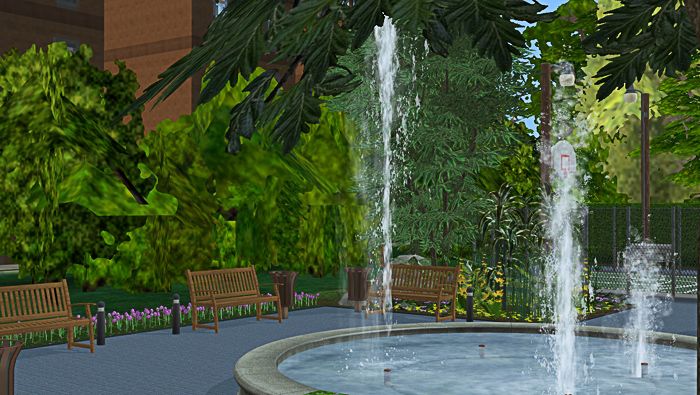 Small public toilet and washing facilities after sweating on the basketball court are also provided.

From the background you can see a corner of the library(the red house) and also town hall( the house with the blue roof)

Basketball court.
Toilets are discreetly hidden.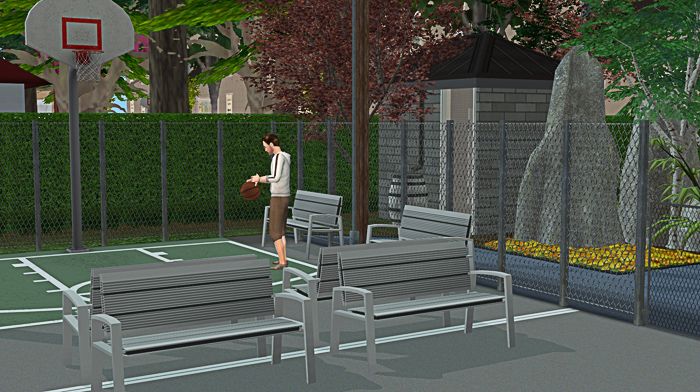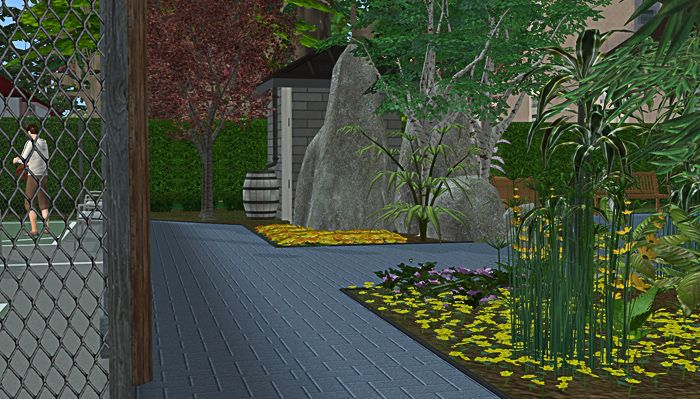 Another 2 shots of the Park Mountain.