Spring had finally arrived, and you could smell it from the air.
Yes Bella Fred enjoyed it very much, but at the moment there was no time to enjoy the beauty of it, she needed to practise.  7 am or 22.00pm, she was always practising, if it wasn't in her dance studio teaching the youngsters, it was outside on the porch of her tiny house. However she never complained, she loved what she did, and found herself quite lucky to be able to live the life she did.

 Her husband still snoring in bed, she decided to go and treat herself to a new dress for the evening It was going to be an very important one. Major Foster and his wife were coming around for the dinner, and even though they lived just a tiny road apart and considered themselves as good neighbours,they had never had dinner together before.

'At least Henry is cooking' - she thought to herself while relaxing in the local beauty salon, and spur of the moment then decided to treat herself also with a new haircut.She liked the outcome very much. it was simple but cute, just like she preferred.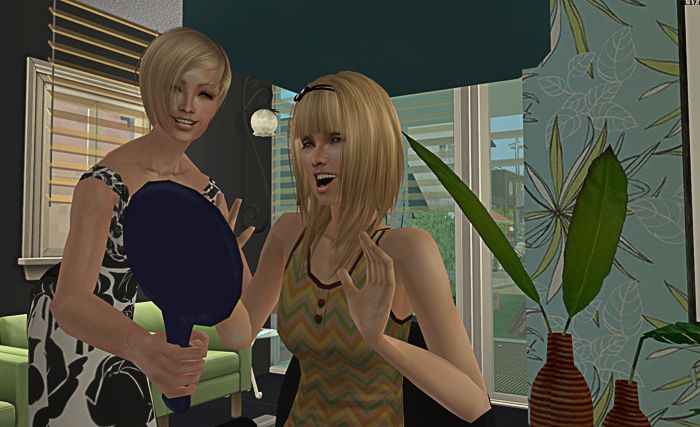 Meanwhile an sleepy man emerged from the bed. Working nights was just painful at times, thought Henry Fred while climbing out of the bed.
No sight of his beloved Bella anywhere he decided to do some of his last nights banking. Numbers, he liked the numbers indeed, his nightclub was doing rather well and as only DJ in the town he could afford to feel just glad there was no competition either.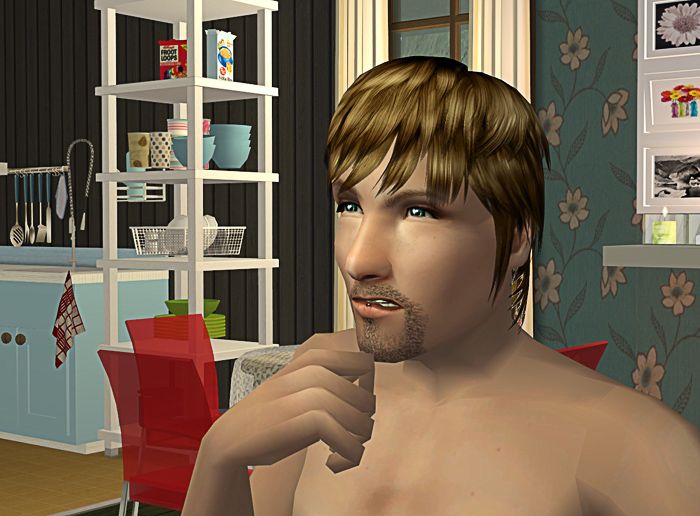 While he was wondering away; Bella arrived back home, she was rather grumpy.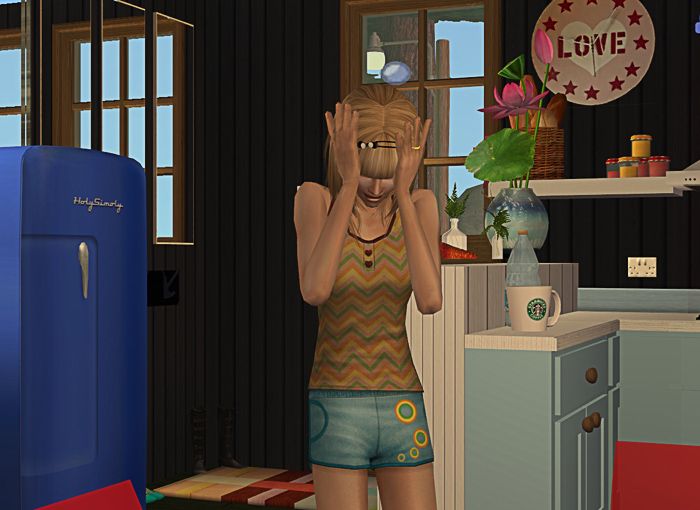 Darling what's wrong, he rushed to his wife for a hug, but got pushed away faster than he expected.
'No Henry, i got an head ache and im very stressed about the meal'- that was just about the only reply he got for explanation. Another one of her moods decided Henry and left his wife alone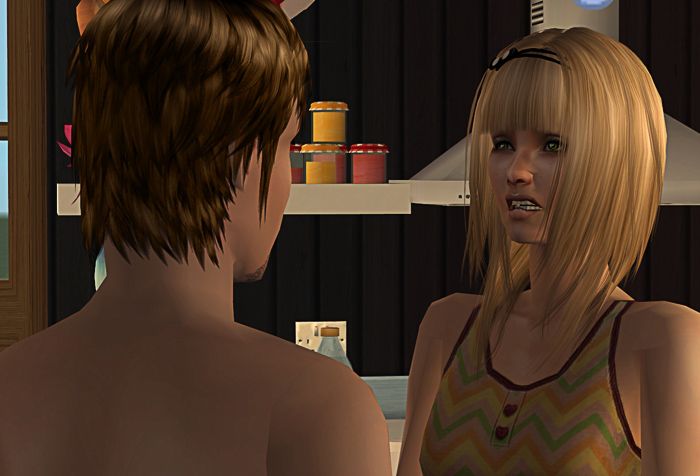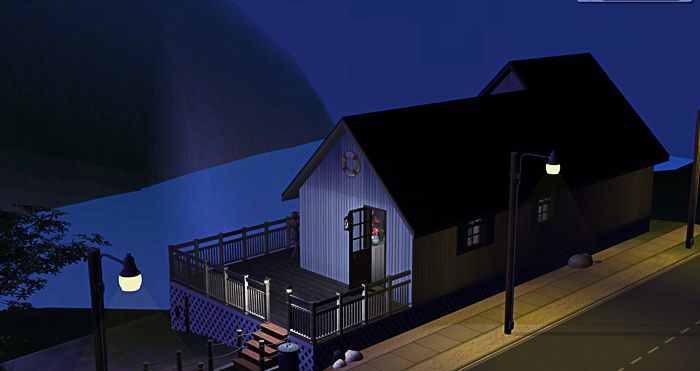 .
 With head ache and nerves bugging Bella, she decided to skip dressing up. So an hour later sitting in the table with Fosters she couldn't help but wonder what the night was going to bring.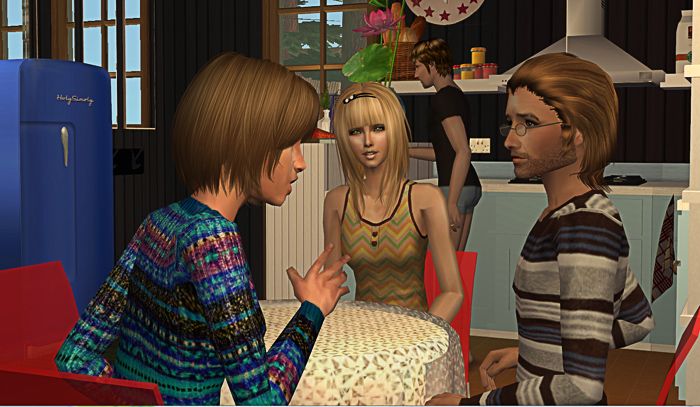 She needed help with her 'Bellas Dance Studio', and was hoping to get some investment or help from the council. Will she? was always the question.
 While Henry was busy serving the dinner(still in sleepwear, as neither had he bothered to get dressed), Bella explained to Declan all about the difficulties she was having. For now she only had 3 students(well what do you expect with a population of 43 overall) and rent was to high to pay for her. She had no income as such as she couldn't charge her students more than she already did and all the money went for rent and bills of the studio.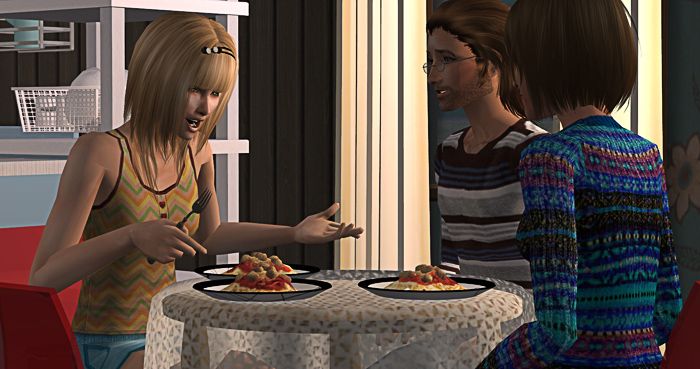 Thankfully Declan was all about keeping kids busy and interesting activities on Phoenix alive, so he was quite positive about being able to help. 'I will visit you in the Studio tomorrow' added his wife Carmel. 'Would be nice to meet your students and see what they think could be done to help or what would they like to be different'.

 Leaving Bella to deal with her guest Henry left for work, another night in the Club Elextric he owned was waiting.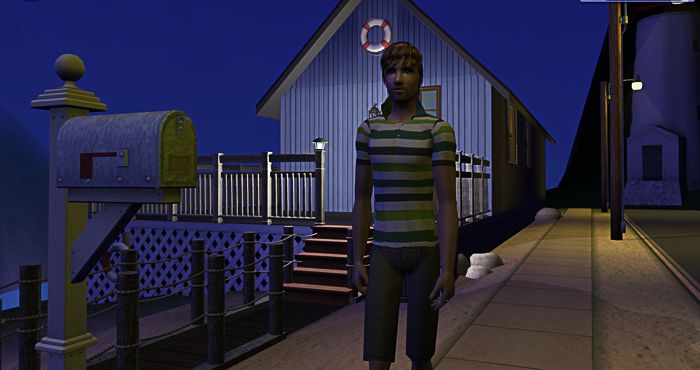 Considering it was Monday he didn't expected big crowds, which he was quite grateful for, as he still felt exhausted from previous night.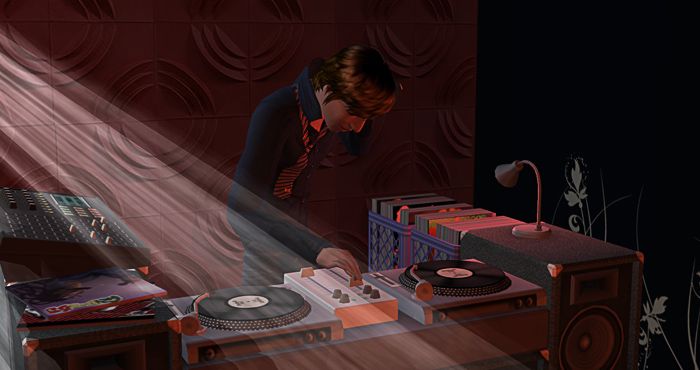 Playing his best tunes, he always enjoyed himself, it was fab to own a club and be a funky DJ and that was something Helice Aspen agreed on.
She had been in a club last 3 nights a row, she couldn't help herself, after all Henry was just so delicious looking. Trying to get the bartender Laurence to help her to seduce Henry didn't go though as well as she had expected.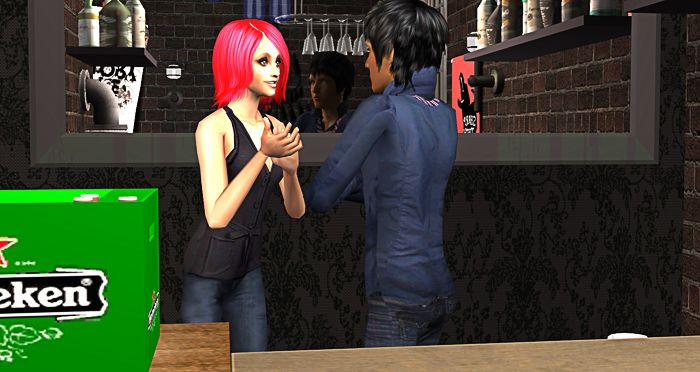 He was rather disgusted about Helices plan and asked her to leave eventually, though being doubtful that will stop that mad woman.

 And so after long night, Henry who had no idea about his admirer was quite happy to cuddle up up to his wife. Even though it was 5 am in the morning it was too warm for covers.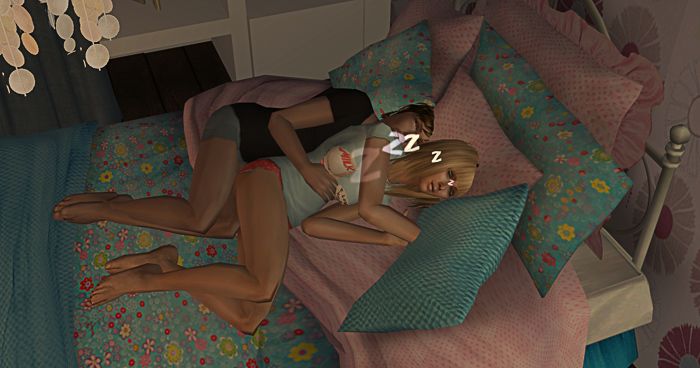 Indeed spring had arrived on Phoenix once more.