Here is the very first community lot tour.
 It is the local Town hall which is usually called Island Hall by the residents or by some folks even referred to as Civic Center.
This lot will always be owned by the current major, so it will change hands each time the major changes.
Front of the Island Hall are two fountains and seating for those who want to admire ducks and swans, or for those who just need to rest their tired feet.
This is an second floor overview. On the left hand side you can see majors office and assistants office, open balconies in the middle and right side seating for the citizens who have come to listen to the meetings or court cases.
First floor overview. On the left side you can see a small cafe for more cosy meetings and for the locals to enjoy. They offer free coffee and a buffet for a very small fee. On the right you can see the council meeting room and they also use it for court cases.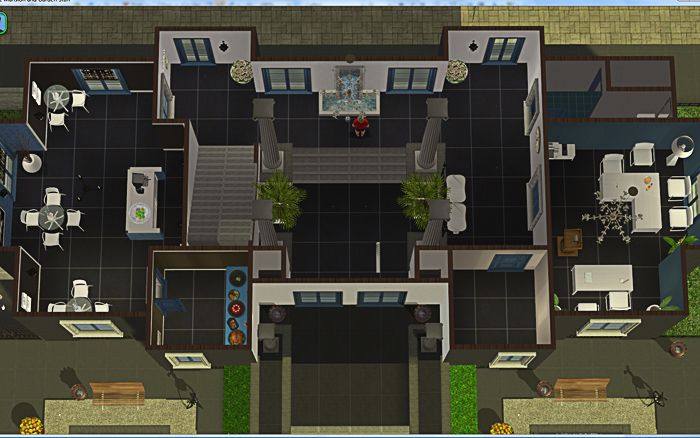 This is an overview of the basement level. It includes office for city planner and meeting room.
The building itself isn't massive but it is just about right for my needs, as i really don't like playing big lots. The original is actually PlasticBox courthouse building from mts2 - just made over by me to look how i like it.
I use those lights everywhere in town center, not only because i like them a lot but also because i think it gives Phoenix an unique look.
That is how it looks from the front. The building got a blue roof and has a blue theme throughout.
When you first enter the building, it has a split level, you are greeted by the soothing fountain and lovely plants to bring bit of green inside.
This is a view from one side of the lover level and above is same from the other side.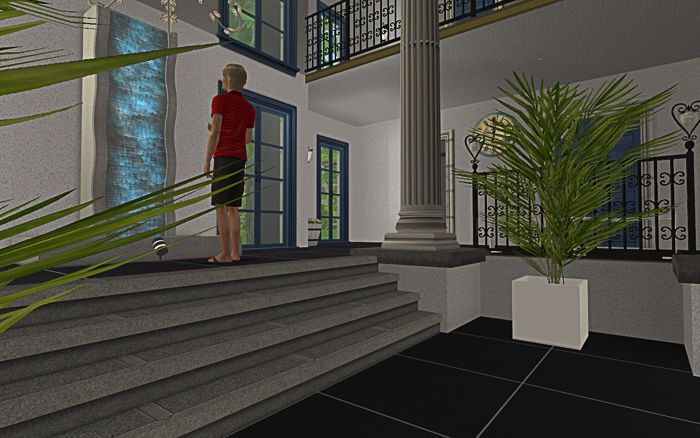 The stair lead upstairs into the majors office and straight on  is a cafe called dream.
As you can see the same type of lights have been used thought the building, as that is just part of the phoenix.
This is the room where all the meetings take place, it has an open balcony for court cases and for open council meetings.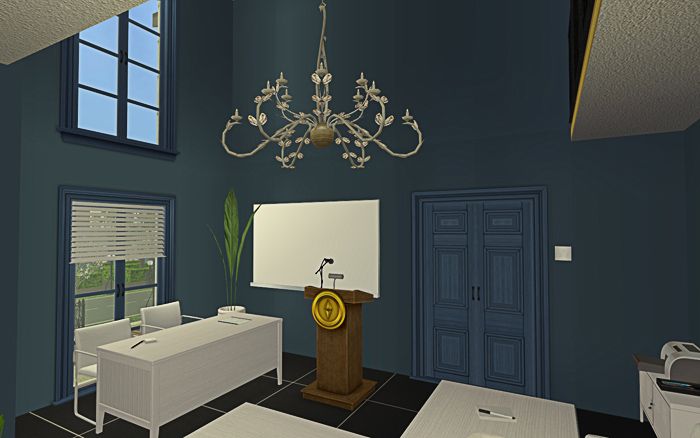 There is plenty of seating, writing space and drinks for council members.
This is the balcony where residents can sit and take part of the court cases or open council meetings.
Cafe 'Dream' offers visitors free coffee and low cost buffet. It is a blue cosy space for more intimate meetings and just a great place to refresh yourself.
It is really simple but residents love it.
Free coffee machine is situated in the middle of it and buffet is located in the small side room.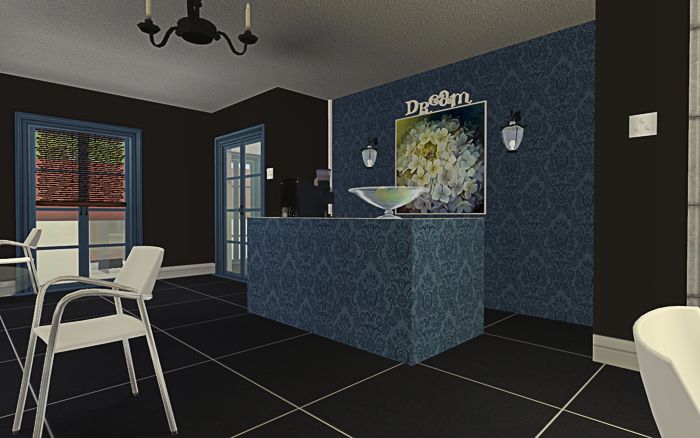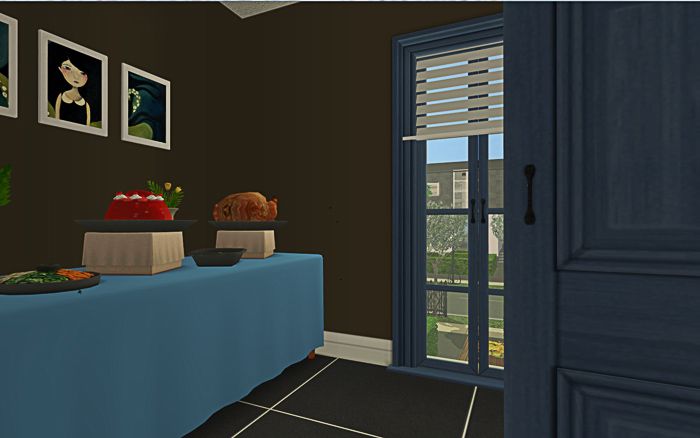 Basement level is clean and simple as the rest of the building. It locates offices and meeting rooms for city planning and residential planning. So whenever you want to build an house, community building or anything to do with any kind of property - that's the place you visit first!
 Architects office caters for all his needs and even though it is on the basement level has plenty of natural light.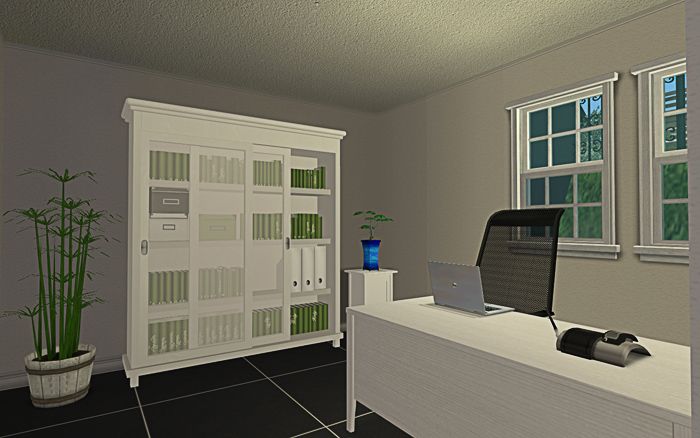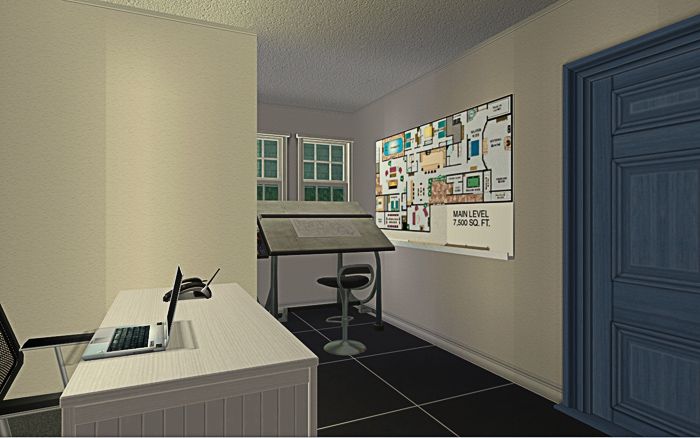 Meeting room is used not only by council, but also by residents when they are planning on buying, selling or building the property.
Waiting area is nice an cosy.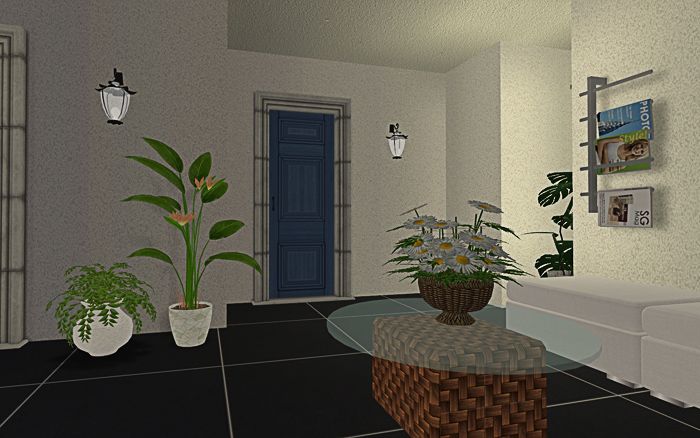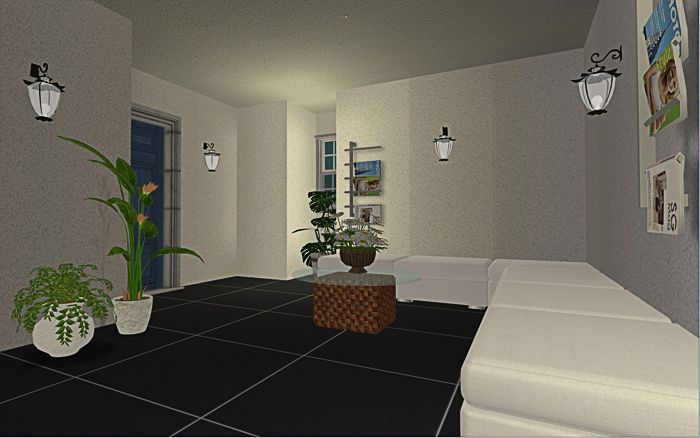 Throughout the building toilets r very simple and clean.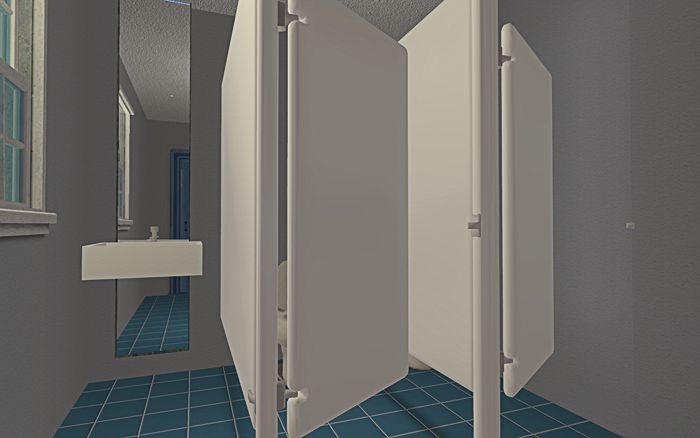 Open plan with long pillars, it is really a masterpiece entrance.
Majors assistants office is for all the inquiries and you can also pay your rent, taxes and all housing and welfare problems are sorted here.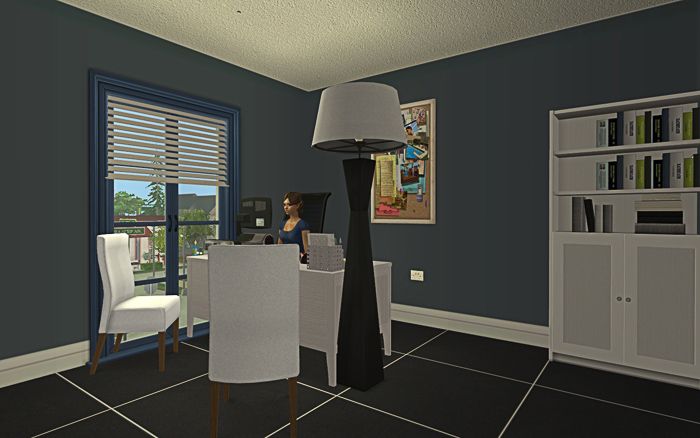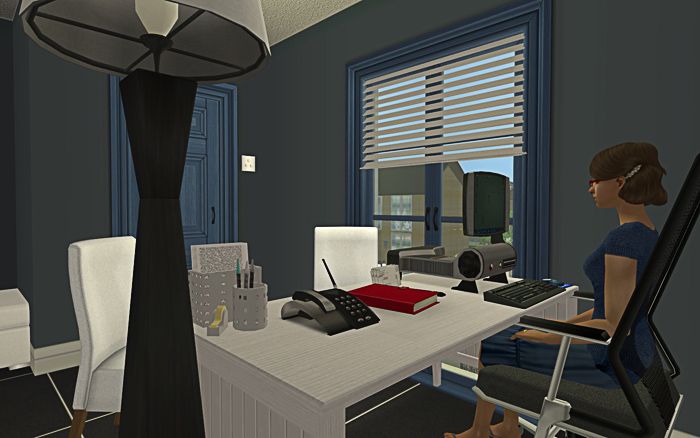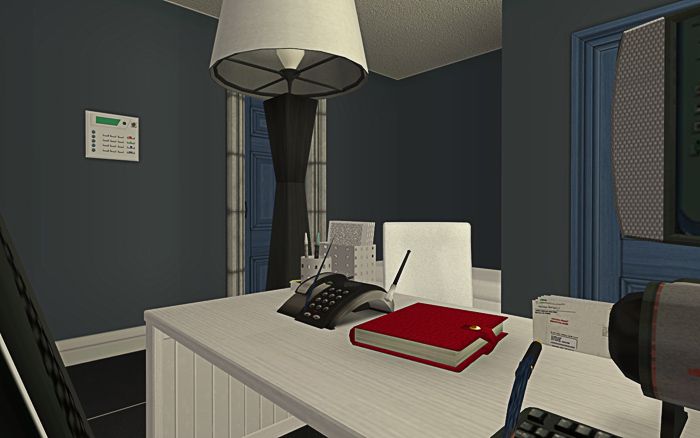 Majors office is a nice size room, but follows the design and feel of the rest of the building.